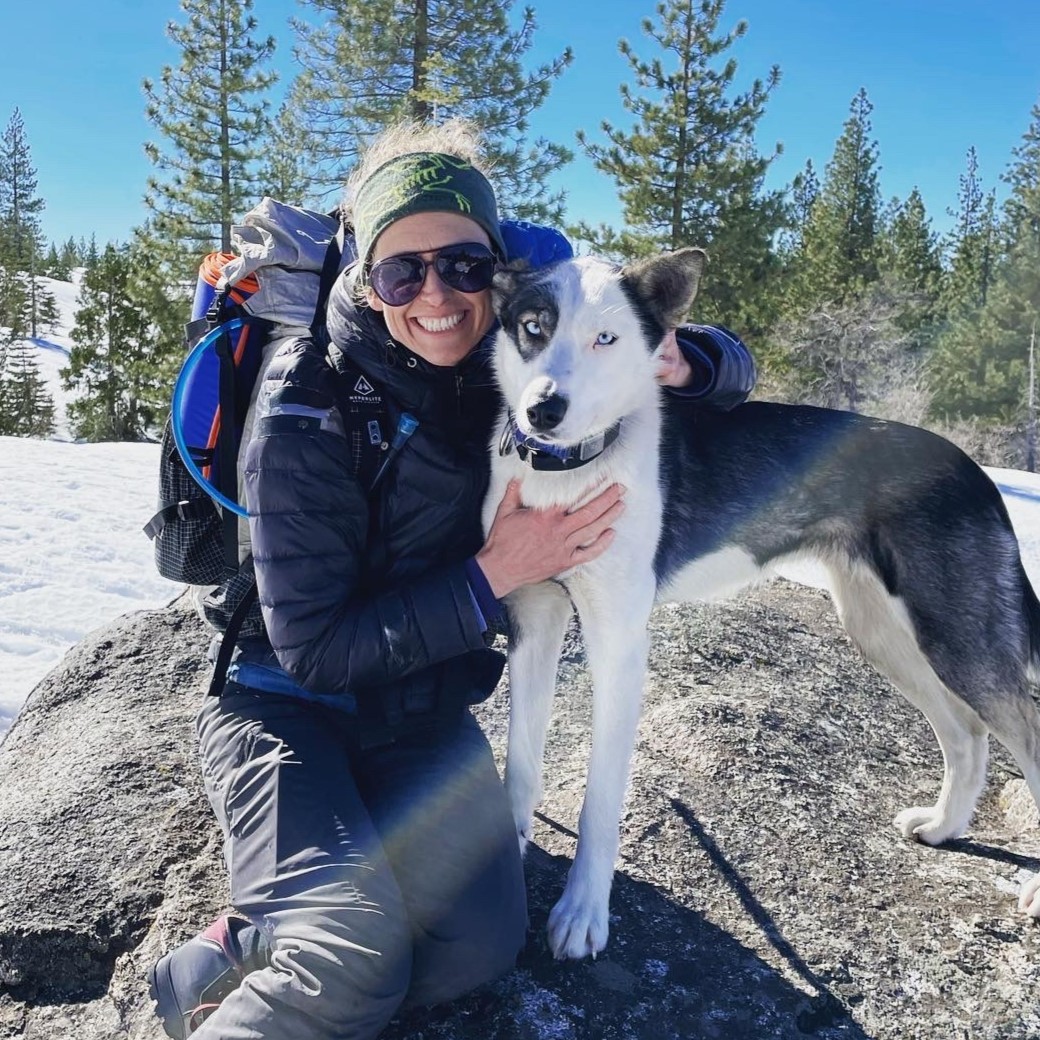 Hometown: Emigrant Gap, CA
Lead Dog's Names: Arrow Solow, Fishlegs, and Revi
Years Racing: First year racing 100-milers
When and how did you get started mushing? I grew up in northern Canada watching annual dog sled races and worked as a dog sled guide in the Canadian Rockies in my early 20's. We moved up to Alaska with two Alaskan huskies after grad school and soon added a few more skijoring dogs which as everyone knows eventually grows into a dog team. We wanted to go farther and longer on winter backcountry trips so we built a team that would let us do that. Racing is a fun way to get to know other mushers and to experience new trails.
What have been your mushing highlights? Watching my yearlings run their first race last year at the Eagle Cap Extreme.
Future Goals To explore as many new trails and backcountry wilderness as we can.