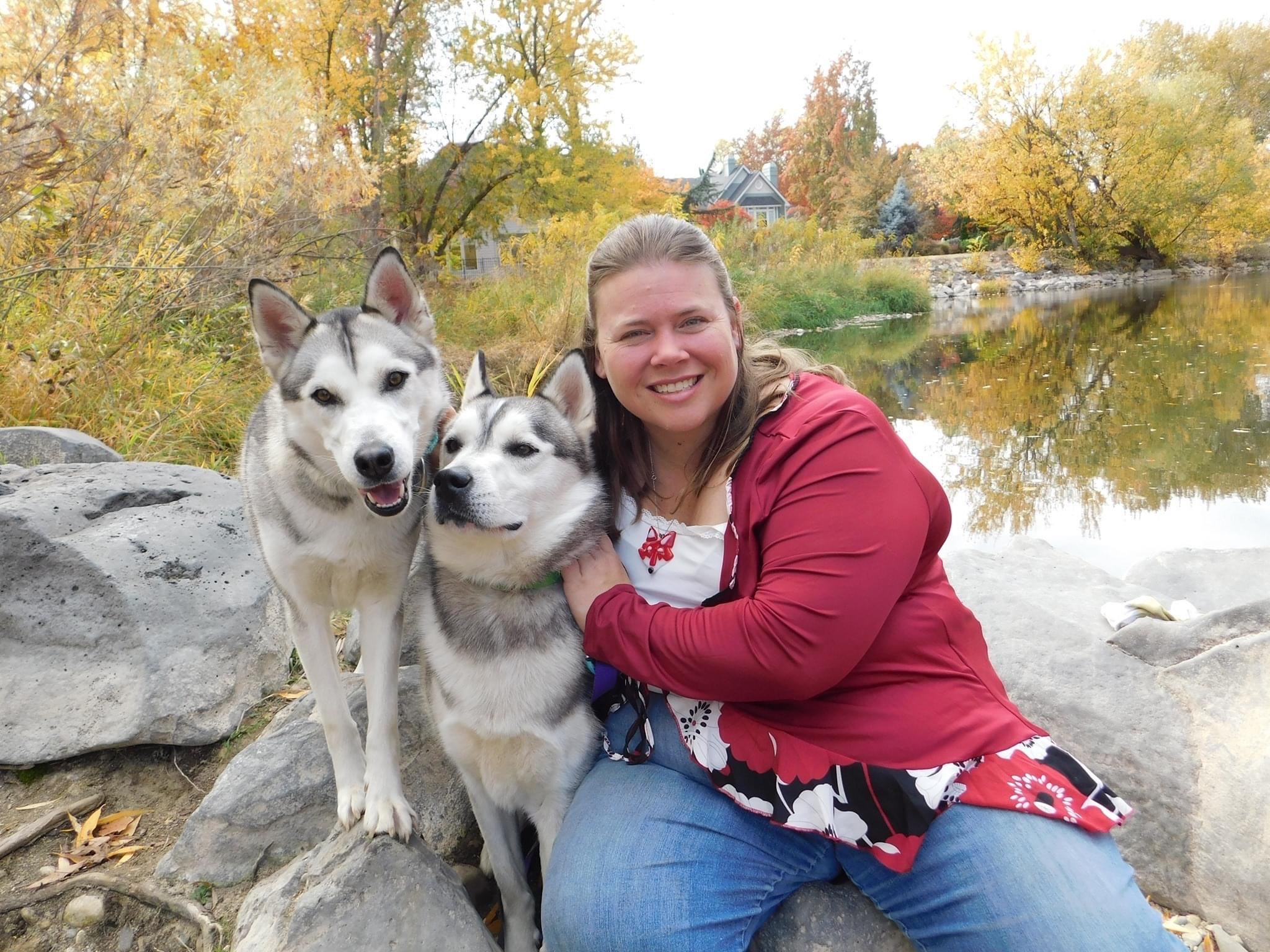 Lead Dog's Names: Deda & Kaltag
When and how did you get started mushing? The very first time I became interested in mission was when I came up to the winter carnival as a teenager here in McCall. And there was a dog demo going on and we were able to each drive a sled around a small circle with one dog. After that I couldn't get enough of Dog Sledding.
What have been your mushing highlights? You running in the bachelorette stage race as well as the American dog derby. The best was this last racing season during the American dog derby just be out there in a trail with friends and passing and being passed with lots of fun. Super high moment for me when I got called up and received the red lantern award for my race. I was super excited. I also really love when I get to race and my kids are also running teams at the same time. It's lots of fun watching them grow and improve their dogs. I really enjoy watching their smiles when they receive their awards job well done. 
Future Goals Hoping to compete in multiple hundred mile races and maybe someday run a 1000 mile race.